Google My Business Optimization in Abu Dhabi, UAE
Google My Business Services in Abu Dhabi: Leverage Your Business through Local SEO.
Are you thinking about why you need a Google my business account for your brick-and-mortar store?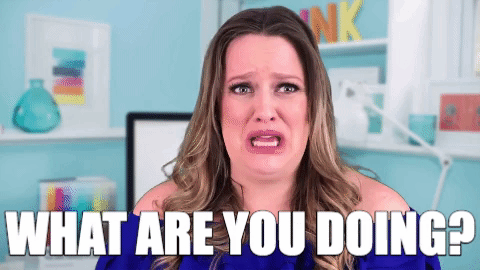 An eCommerce store or a traditional brick-and-mortar store, enhancing discoverability through local SEO is imperative to bring footfall and revenue.
Technology has become an integral factor in our lives and we give high preference for the online availability of services. According to Google's algorithm, what trends on search engines garner high profit.
Here comes the necessity of Google My Business ranking.
It notifies potential customers about your availability, services offered, physical address, reviews, and other contact information to make sure that you never lose a single customer due to lack of popularity.
If you own a micro-business, then local SEO and local inventory ads are necessary to boost your online presence.
It is not just enough to provide excellent services/products.
Increasing brand awareness through digital marketing techniques is necessary to get hold of success.
And Google My Business optimization is an effective method to boost local SEO for your store.
Recently, Google My Business has updated its services by providing two brand new features:
Google Posts
Google Message

These two features enable micro-business vendors to directly engage with customers through messaging and sharing posts about new arrivals, discounts, offer sales, etc.

Find a digital marketing consultant who could add your business listing on the Google platform. Rightful Google My Business optimization is necessary to improve store ranking.

How to Optimize Your Google My Business Listing

Setting up a Google My Business Account is really effortless.

Follow these essential steps to create a business account and manage your listing on Google.

Sign Up to Google My Business: You can sign up using your Gmail account
Visit https://www.google.com/business/ and sign in with your Gmail Account.
Add your Business Name.
You need to check whether your business listing is already there is Google before submitting a new one otherwise it will end up in duplicate listing for your business.
Provide Location Specification & contact information: If you own a brick and mortar store provide complete details
Make sure to provide the correct Business Name, Phone Number and Address in Google My Business listing same as provided in your website. Same Business Name, Address and Phone number (NAP) should be submitted in other local directories as well to maintain the NAP consistency which is a ranking factor for Google My Business Optimization.
Verify Your Business: Claim your business validity through postcards, email or mobile verification
The business will only be active on Google once it is verified.

Customer engagement, local ranking and high-end conversion are some of the benefits of Google My Business Optimization.

In a nutshell, Google My Business is a location-based strategy that could increase the footfall to your business if rightly optimized.

If you aim to get unlimited local search success, then managing the Google listing is inevitable.

Your success depends upon how efficiently you manage Google My Business Listing for boosting local SEO.

Google My Business Listing Management

Your profile defines your reliability and efficiency. Incomplete profiles always put a credibility issue in front of customers.

Hence, it is mandatory to provide all the information about your services to win the trust of customers.

Add maximum media images and service-related information to tell your customers what you offer.

And always provide a business profile photo to look professional.

Anyone can suggest an edit on your profile. Hence, it is necessary to always inspect your profile to ensure the information is accurate and factual.

Setting up a robust profile is the key to a low-cost SEO option for small businesses in UAE.

How to Improve Local SEO through Google My Business

Are you searching for unique ways to make your profile stand out among the consumers?

Then, why don't you try using Google My Business for search engine optimization to improve your domestic presence?

Google My Business has many features that help to level-up your performance on search engines.

Google determines search engine ranking by looking into three factors. They are:

Prominence
Proximity
Relevance

When a customer types a query on the search engine, the results will be shown depending on these 3 factors. Hence, to upgrade your ranking in Search Engines in Abu Dhabi, it is crucial to enhance your Google My Business Listing by considering these 3 factors.

Here are some of the best practices you could consider to boost your local SEO:

Use compatible lifestyle images
Focus on providing up-to-date contents
Provide details about all your business locations
Include your website link for better visibility

Leveraging My Google Business for Local SEO becomes easier if you utilize the nitty-gritty of social media.

Social media groups and posts can help to garner customer attention to enhance local SEO by forming separate groups according to localities.

Google My Business for Business Success: Find the Best GMB Service Providers in Abu Dhabi

Activating your Google My Business account is vital to improving your ranking and overall SEO score.

Local SEO is a crucial segment of digital marketing. Understanding the nuts and bolts of Google My Business will help you drive unlimited footfalls and conversions.

We at Reviei Technologies help you build your business profile using the most relevant information that lets you stand unique in the market. Join us to leverage your local SEO. We are just a click away.

Frequently Asked Questions on Google My Business Optimization in Abu Dhabi

How to optimize Google My Business listing in 2021?

You can hone your Google My Business by creating a Google My Business account and filling Google My Business listing. For more information and service, get hold of assistance from our expert service providers.

Why optimize your Google My Business listing?

It helps you to appear credible and trustworthy.

Google My Business Listing is the right place to add information about your business.

It includes essential information like business name, contact, business hours, website details, and other media images.

Hence, optimizing Google My Business Listing is imperative to generate leads and conversions.

How to Improve SEO Using Google Business page?

You can use Google My Business listing to optimize for local search queries in Abu Dhabi for various other locations in the United Arab Emirates.

Creating a Google My Business account and adding Google My Listing description by providing prominent information with the right keyword will help you seize domestic traffic.

How to make your business show up on google search?

Ensure that information you provided on the Google My Business listing is correct and full as per your knowledge. Incomplete information and a less professional business profile will not get the desired ranking on search engines. Hence, maintain an up-to-date business profile to boost local SEO.

How to add keywords to Google My Business?

You can add your keywords while writing business descriptions, FAQs, creating posts, etc. Research local keywords for your business.

You can make use of Google My Business Insights to see your customer behavior and their requirements.