SEO in Abu Dhabi : More Sales with Advanced SEO Techniques for 2021
The concept of Search Engine Optimization gained momentum in the early 2000s. It gained speedy importance in the industry by understanding user behavior and Google algorithm updates.
SEO has become the science behind making your product and website stand out and channelize your target audience towards your product in the United Arab Emirates.
It has certain rules, limits, ratios, and proportions in order to achieve relevant rankings.
Let us go through a quick tour on what and how your product or business is benefitted by our SEO Agency in Abu Dhabi, UAE
Audit Process to Boost SEO Rankings
SEO audit is a process of analyzing your presence on the web. The audit process has certain checklists that need to be followed in order to achieve measurable results.
1. Pinpoint internal and external link building. Your SEO is not complete without recommendations to external and internal links.
Google advocates that quality content and links are the two most important factors in evaluating SEO results.
2. Analyze relevant information and make Site Architecture Improvements. it basically means that all your information should be structured well, this helps in the SEO audit process in redistributing internal linking.
In order to have a clean UX and improving page authority, it is necessary that the SEO audit team work closely with the developers.
3. SERP is important. SERP (Search Engine Results Page) is google's response to a user's search. A weak page having "thin content" i.e not relevant to the user's search query. Google algorithm update in 2011 brokedown websites with thin content.
With this, being an SEO agency in Abu Dhabi that SEO is simply a process to gauge how well the search engines can assess and recognize your website.
4. Other than the above mentioned techniques we have curated the most crucial and actionable SEO ranking factors 2021 for improving your website's search engine position for Google AE
Tools for Performing SEO Audit
Here are some of the tools which can be used to start the SEO Audit Process
Relevant information from SEO Experts on How to do an SEO Audit in under 30 Minutes
Understand Target Audience Better
Allowing your target audience to land on desired web pages is only achievable by being relevant. According to Search Engine Journal, Relevancy is one of the 3 important factors to be considered for better seo results.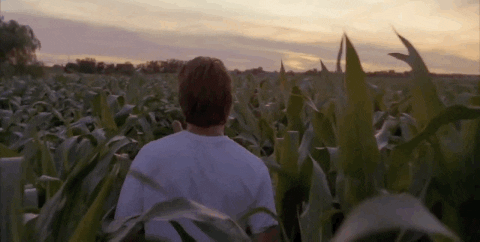 Relevancy is key.
Understand the user's search habits
Knowing your demographics is very important when it comes to making your website relevant to your users.
For example, if your target audience is older people above 50 years of age or so, using simple and on point, descriptions make the difference.
Long-tail keywords
We need to learn that we are not the only one out there struggling with being relevant.
Even the audience, when it comes to searching for a product they also attempt to be as specific as possible.
These searches can be either long-tailed keywords or phrases.
Focusing on these long-tail keywords is more important, though they generate less traffic they have a higher rate of conversion.
Optimized Pages in Website
Creating an SEO optimized website is challenging in the online marketing world.
With the introduction of the Core Web Vitals Update, Google is providing more value to those websites which are optimized for all resolutions and devices.
An SEO optimized page has 4 important elements
Unique & Provide Value – The content and material available on your website should be unique and offer value to the person who is looking for the product or information
Your page should provide value to the customers other than self-promotion.
A page that has more value-added information for the user rather than the company itself is considered to have 75% uniqueness by the SEO tools.
Provide phenomenal UX
Navigation through your content should be innovative and new which keeps your user more engaged.
Your page layout should be appealing.
The page should be responsive and it should take less than 5 seconds for its first response
Multi-device ready – Reader on any device should be able to access your website and should have full accessibility to all your content on the website.
Ability to be shared on social media pages – Including a sharing option on your website or your product item is very important as many users would like to enjoy the experience with their friends and families.
It would be appropriate to have a Facebook, Twitter, Instagram share option available.
Other than the above said ones here are the prime metrics considered by Google to evaluate the websites for showing in Search Engine Result Pages.
Usability and Rich User Experience Enhance forBetter SEO in Abu Dhabi
SEO and usability are two sides of the same coin. They have two completely different goals
SEO in Abu Dhabi is all about attracting more traffic to your site and usability is all about how people behave after they visit your site, do they convert or do they just pass through.
Usability is a more lengthy process compared to SEO.
A good SEO brings about positive usability, i.e increases your rate of conversion.
Identifying and defining a goal for your website helps in striking a balance in between the SEO and usability which in turn allows the website to rise up in the google page indexes.
If your website is not having proper usability you will definitely be falling behind on conversion.
Eg: Mobile usability, say your online users cannot access all your website features on their cell phone you are falling behind on the rate of conversion at that very moment.
Related : Evaluating page experience for a better web (Google Search Central)
Valuable Content on Social Media Platform
It is very important to engage your customers with your valuable content for a result oriented social media marketing in Abu Dhabi
The use of abundant infographics in your content is not only attractive but it's also very engaging to the readers.
You should have more interactive content, as we all know content marketing is all about enhancing the user experience the more users enjoy being on your site more traffic you're able to generate.
Always make sure that your content is positive and strong.
According to many studies content having strong emotions is shared the most among users.
Finally content with images always have a long way to go, they have a record of 150% of retweets 89% more likes, and about 18% of clicks
Build Relevant Backlinks for improved SEO in Abu Dhabi
A backlink also known as inbound links is created when a link is pointed to our website from an external website.
The no of links pointing to a website is an important feature for SEO which represents a sort of confidence.
Backlinks signal the search engines that your website is vouched for by other websites that the content on your website is worth linking and therefore surface on the SERP.
Obtaining a backlink has a positive effect on your ranking visibility.
So, if you are not sure how your content looks, or how to go about increasing your ranking do not worry, contact Reviei our team of skilled professionals can deliver exactly what your website and product needs.
On point relevance and great content strategy from our creative teams can definitely raise your SERP rankings.
Reach out to us, and let's build your business with technology.
7. SEO Helps in Building Trust and Credibility
The goal of every SEO agency in Abu Dhabi is to create an effective SEO strategy that helps a business get more traffic and visibility.
A business website with an effective SEO strategy is more likely to have a user's trust as SEO makes the experience of your users more effective and hassle-free.
The advanced SEO techniques in 2021 will help your brand build trust among all your customers and audience while helping your brand build credibility.
There are several elements that go into making a website's content rank on the top of a search engine like google but with consistent work, it does show results.
Elements such as:
Quality Backlinks
SEO Optimized on-page content
Machine-learning signals
User-friendly content
Off-page SEO
Credibility is not built overnight and it takes time and consistent efforts to build that trust. Our Agency works on Advanced SEO strategy for all the businesses in UAE.
8. Better User Experience
SEO helps in bringing organic traffic and rankings on the search engine but business owners and marketing professionals don't realise that a great user-friendly experience plays an essential role in any marketing strategy to land more traffic to a website.
Customers and your audience know what exactly they wish to see on your website, if they don't find it within a few clicks, they may hop onto another website.
A positive user experience involves them getting their answer to a question within a few clicks.
Search engine optimization agency in Abu Dhabi helps your website create an amazing experience for all your users and customers. A better and effective user experience leads to trust of your ideal and existing customers.
9. Increased Conversions and Engagement Rate
In an era where the advancement of technology has been acing every industry, Advanced SEO techniques in 2021 is something that should be performed by every business.
When your potential customer searches for a product or service offering relevant to your industry, with an SEO optimised website, they will land on your business website.
SEO professionals help you optimize your business website by applying several strategies and continuing with the strategy that best works for your website. This helps in generating leads and increases the conversions rates of your business.
Increased conversion rates directly impacts the sales of your business positively.
Social media platforms play a vital role in promoting your business in front of your ideal audience and most SEO agencies in Abu Dhabi start the process with the business's social media platform.
10. Long-Term Marketing Strategy
SEO helps you have a long-term marketing strategy that constantly promotes your business to all your customers and audience. Once you've made your way to the top of the google rankings, pulling you down the list for your competitors becomes difficult.
Abu Dhabi SEO is a long-term strategy that helps you maintain your website's optimal rankings for a minimum of 6 months.
It takes time to reach there but it also takes time for you to come down from the ranking that you achieved by trial and error.
Although, SEO is a long-term plan for every business, if google decides to change their algorithm or your competitors gear up to replace you, you should be prepared.
Further Reading on SEO Tactics 2021
Search Engine Optimization Tactics for Boosting your SEO in Abu Dhabi
SEO Tactics 2021
Affordable SEO Packages for Small Business in UAE
Low Cost SEO Packages for Local Business