Building a modern work environment that enhances your business
Our clients receive exceptional services that leverage the expertise of our team, top-tier advice, and unparalleled delivery of core Microsoft technologies. With our profound technical capabilities and understanding of your company's operations, we empower your success through the seamless design and deployment of Microsoft technologies.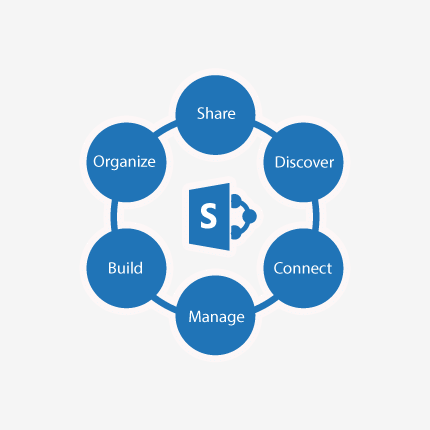 Advantages of Microsoft SharePoint
"Microsoft SharePoint provides a range of essential features and benefits that foster team collaboration and enhance productivity.
Organizations can leverage SharePoint sites to create intranet portals for internal employees, public-facing sites for external users, and other custom sites. Team sites can also be created for various departments, with lists and document libraries that securely store and share information.
SharePoint Online's task management system is another key feature, providing task lists to manage team tasks, contact lists to store contact information, calendar lists to organize events, and other templates that facilitate effective communication.
With its user-friendly interface, SharePoint enables seamless document and information sharing among team members and business users, promoting secure and efficient collaboration."
What is Microsoft Azure, and How does it work?
Microsoft Azure is a cloud computing platform and service offered by Microsoft that enables businesses to build, deploy, and manage applications and services through a global network of data centers. Azure supports a wide range of operating systems, programming languages, frameworks, databases, and tools, making it flexible and adaptable to various business needs.
Azure works by providing a range of services and features that businesses can use to develop, deploy, and manage their applications and services. These services include virtual machines, storage, databases, networking, analytics, artificial intelligence, and more. Businesses can use Azure to build and deploy their applications in a highly secure and scalable environment. Azure provides a pay-as-you-go pricing model, which means businesses only pay for the resources they use, making it cost-effective.

Azure also offers a range of tools and services that enable businesses to monitor and manage their applications and services easily. These tools include Azure Monitor, Azure Log Analytics, and Azure Application Insights, among others.