Transform your website into a sales representative.
Poor website design not only sets your business back but also allows your competitors to win deals that should have been yours. It can turn your sales pipeline journey into an endless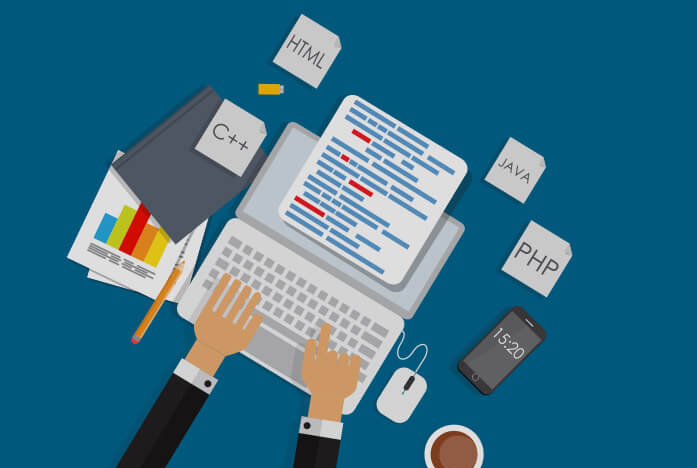 A company specializing in advanced web development services.
Comprehensive Web Development Services of a high standard
Reviei's Web Development Services
Web Development Services in Dubai
In today's business landscape, a website is an indispensable marketing tool. Reviei Technologies, based in Abu Dhabi, is a trailblazing web development company that employs cutting-edge technology and powerful programming to create visually stunning and dynamic websites. Our team of expert developers and designers collaborate closely with you to build websites that precisely align with your vision. We strive tirelessly to achieve the desired outcomes that meet your requirements.
As the premier website design and web development agency in Abu Dhabi and the United Arab Emirates, we take pride in assisting some of the most renowned brands and government entities in establishing a digital presence through our customized web development services.

At Reviei Technologies, we start from scratch and delve deep into your brand to bring out the best for your business. We tailor our approach to suit your specific requirements and create websites that are impactful, secure, scalable, and aesthetically pleasing with an intuitive UI/UX design that enhances your business. Our in-house development team has years of experience in creating custom websites, applications, portals, eCommerce apps, and more. Our web development company in UAE boasts a skilled full-stack team with extensive expertise in ASP, PHP, and other open-source platforms, as well as UI/UX design, scripts, and operational services, to ensure the best outcome for your business in Abu Dhabi.
Web development technology stack
Our team of skilled professionals excels in pioneering digital technologies tailored precisely to your business vision.